Social networking website development services
Engage your potential customers, keep them entertained, and let them make the purchasing decision. Orbit Edge Tech is the reliable social networking app development company to help you come close to your customers.
Why do lots of brands need customized
social media apps ?
Hit the target audience
Easy to find relevant information
Promote brands easily
Connect with potential customers
Publish interesting and helpful content
Social network app development-
Consult with us to inform your needs
In the world of internet, social media apps have turned out to be the best destination for online users. As you launch a custom social network, you can connect your prospects very easily. At Orbit Edge Tech, we have a team of developers for social network app development services. We offer unmatched solutions based on your business needs. We can provide you with any type of social platform to help you in growing your business network and strengthening your brand credibility. Moreover, you can increase revenues and conversion rates by creating a social networking site. With the implementation of this social media app, you will find it easy to provide custom service.
Social networking solutions that
fit your business
Social media app- Find a customized platform for networking
A successful social media app always has advanced features that go beyond the anticipation of the end users. With Google map integration, event creation, and other features, we make your app functional.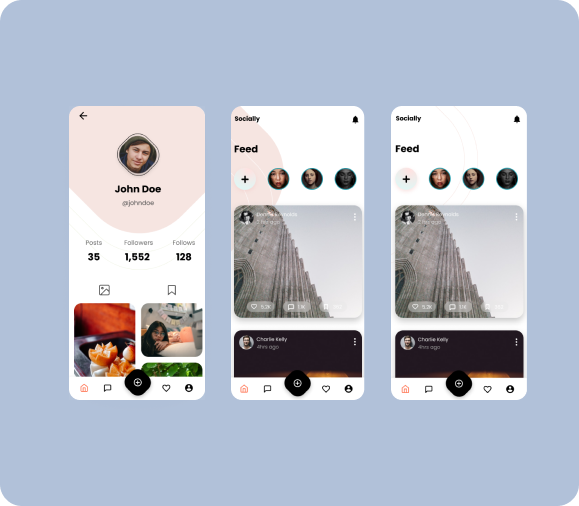 Social media app developers using innovative tools
Our professionals use the latest tools and technologies to build your online social communities and social media apps-